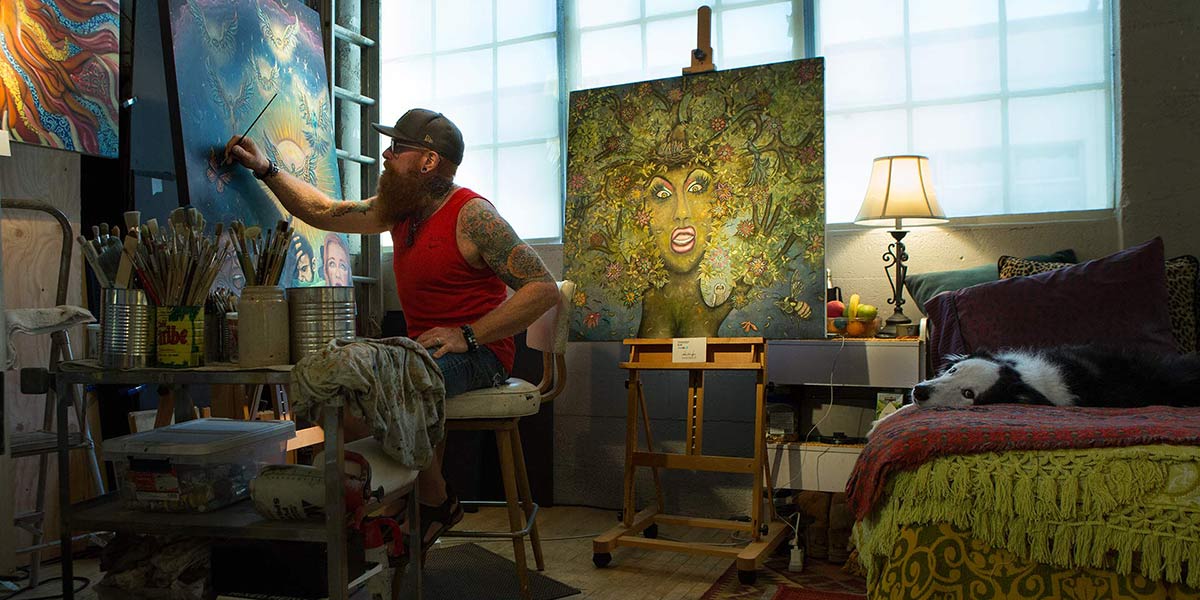 DAVID WAYNE FLOYD
Art as part of our daily dream.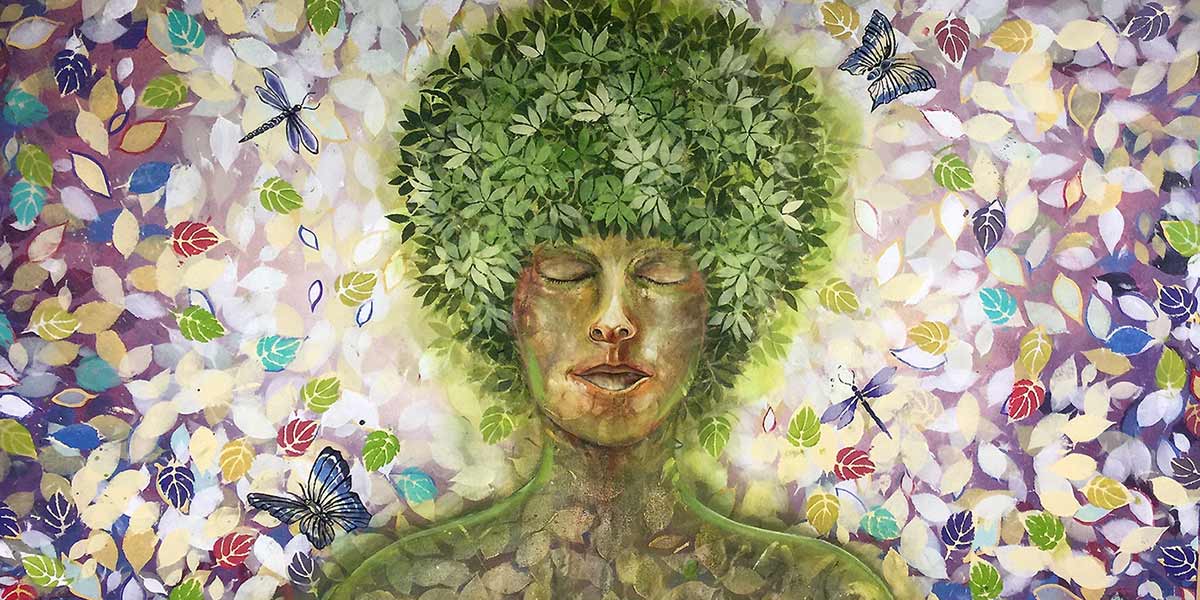 DREAMSCAPES
letting our inner world thrive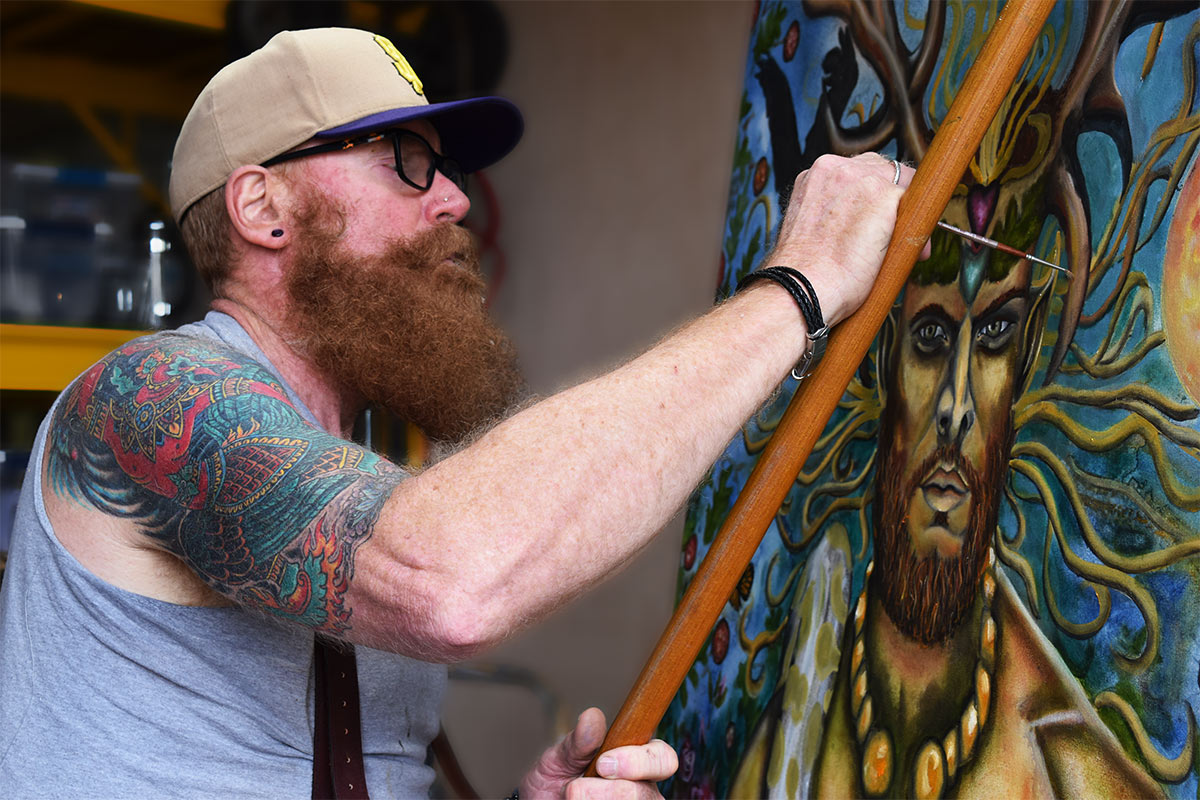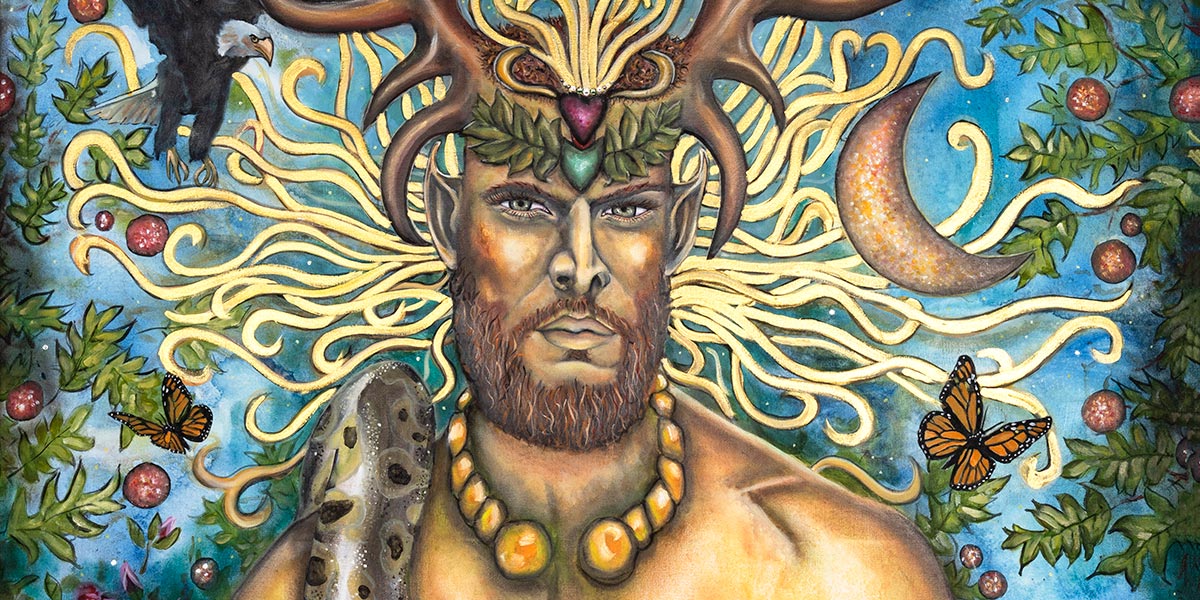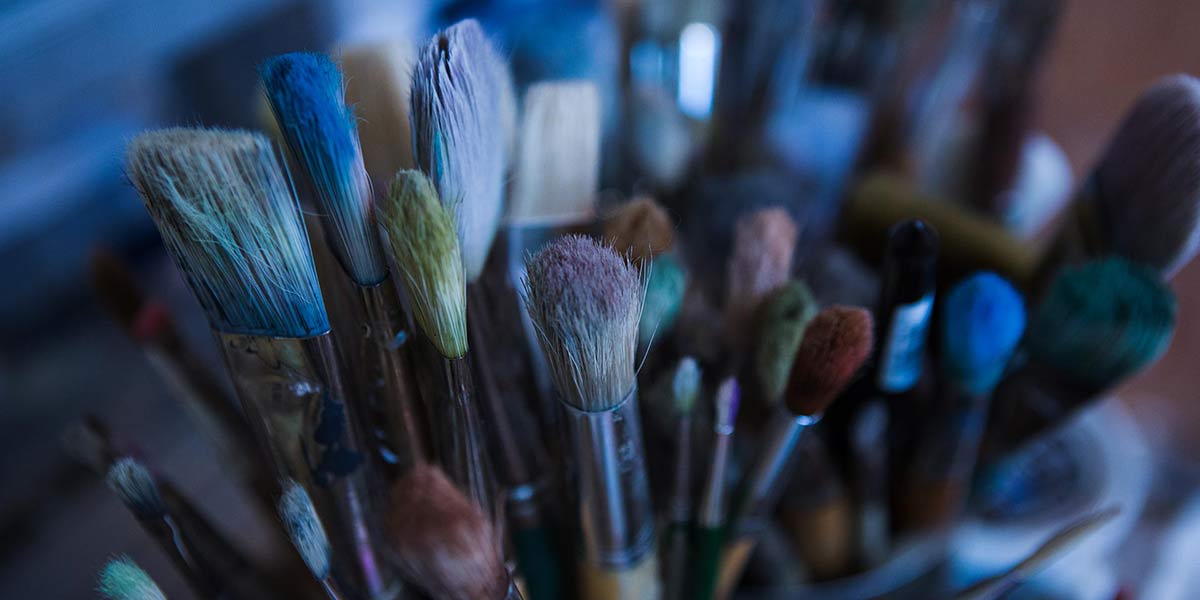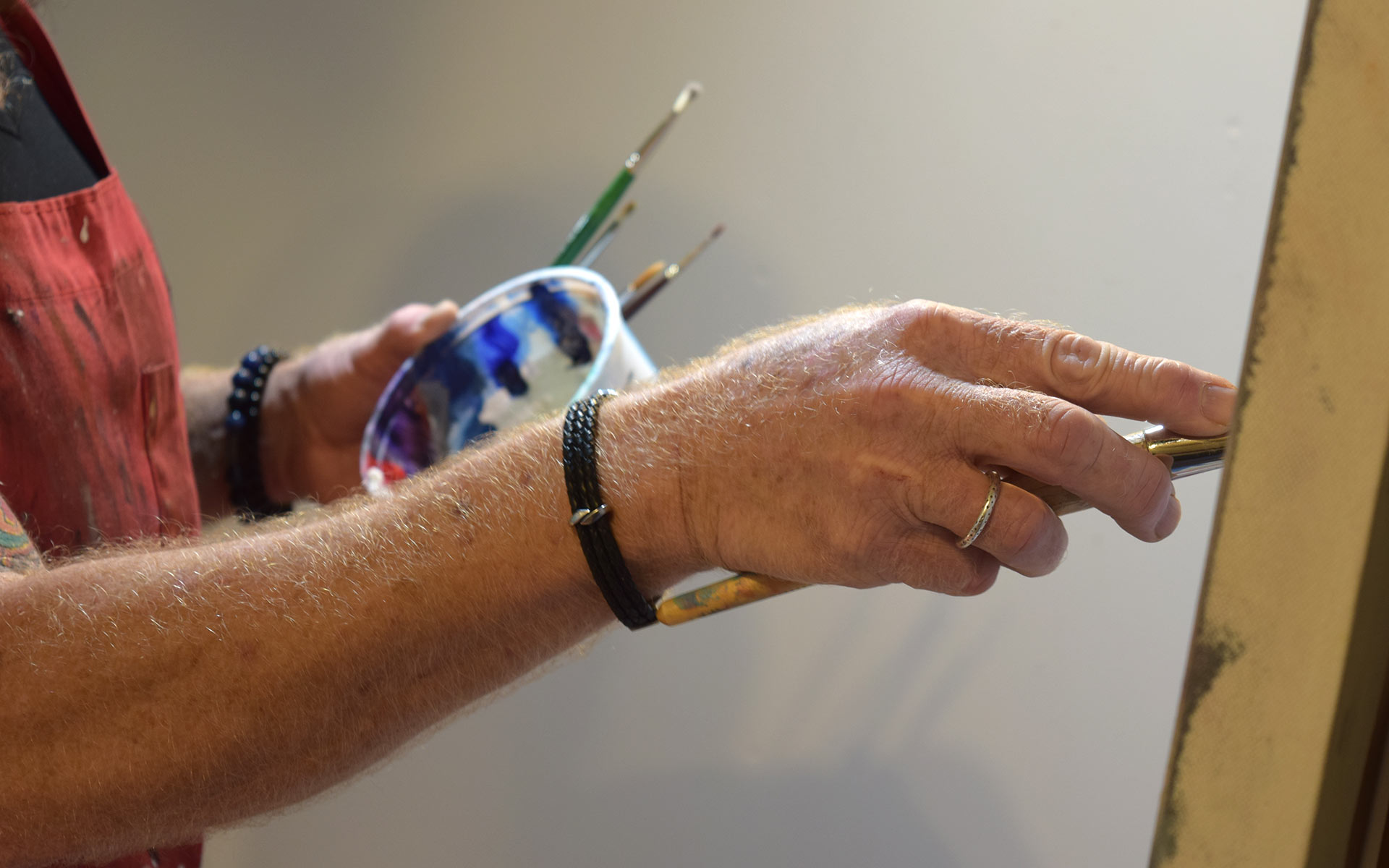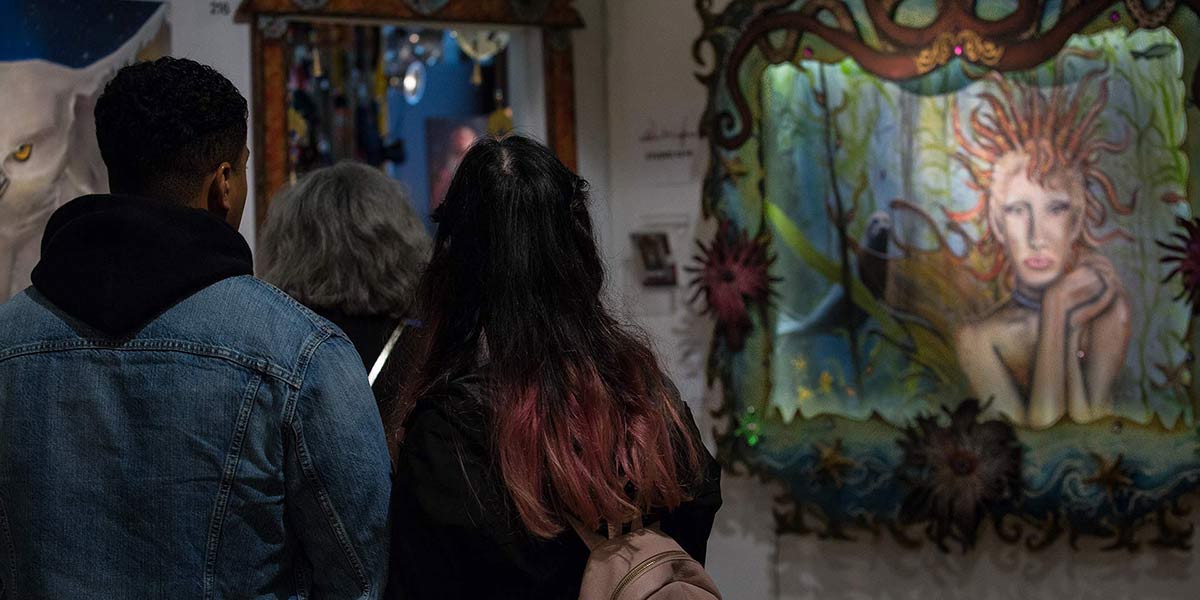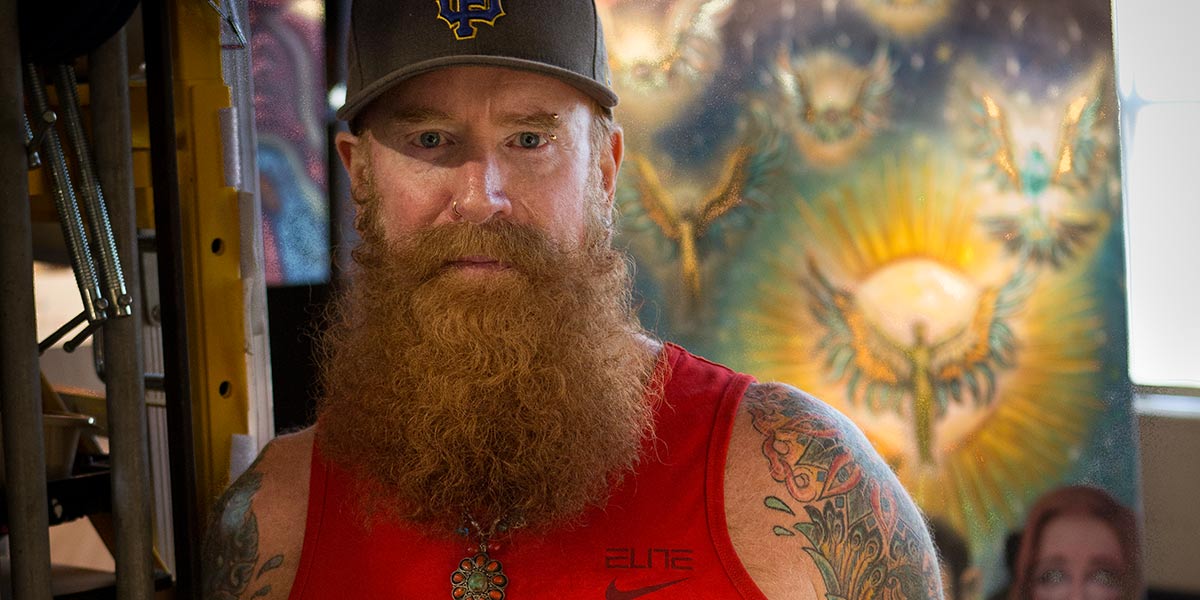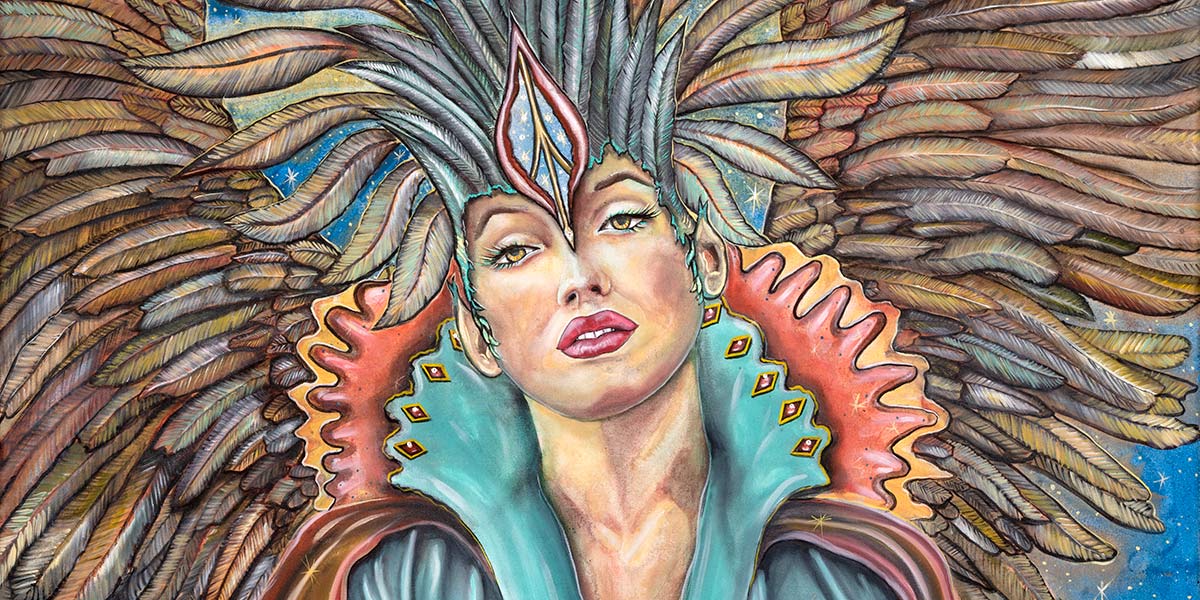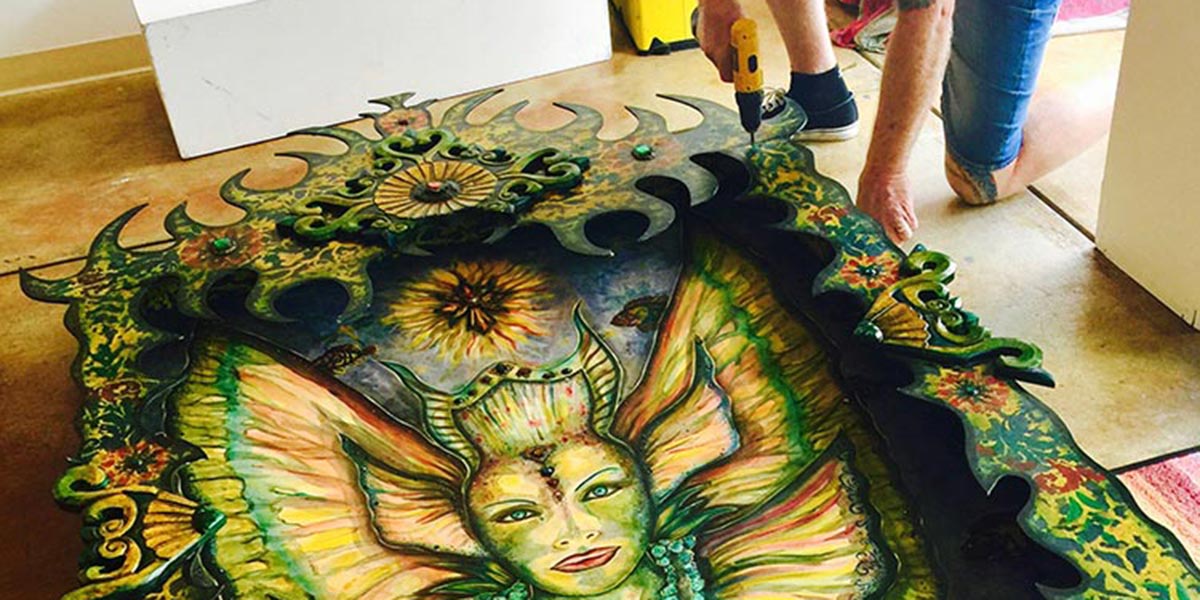 DAVID WAYNE FLOYD
Artist, Muralist, Colorist, Performance Artist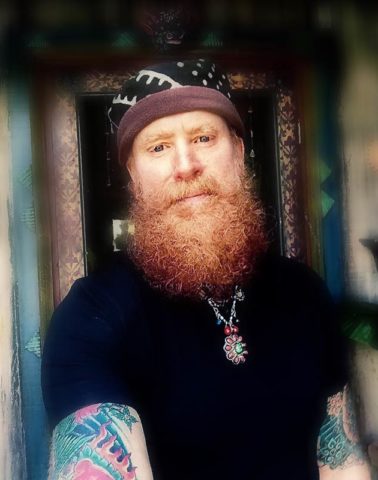 From his studios in San Francisco, David creates three-dimensional art steeped in fantasy, awash with brilliant colors that radiate a worldly sophistication. His works transcend the color pallet and invite the art lover into another realm. His art is a bold, authentic expression of the artist himself.
Over the last three decades David's work has evolved into a multi-dimensional, multi-media art form. His works encompass canvases, murals, painted doors and furnishings. He also designs imaginative and innovative fabric applications from upholstery to draperies. Additionally, he does live performance art as an actor and gender illusionist.
Like a finely conducted symphony, David's work has strength, energy, and freedom. "It's all about the many faces of David!", smiles the 6'5" artist. "We are many things and art gives us the opportunity to become them all through our imaginations."
Art Explosion Open Studio Tours: Our 26th Annual Fall Show!
September 20-22, 2019
Opening Reception:
Friday, 7-10pm
Saturday & Sunday: 12pm-5pm
744 Alabama Street, (at 19th) Studio #216 SF, CA
Click below for more information
ArtSpan's SF Open Studios at Art Explosion
October 26th and 27th, 2019
Saturday & Sunday:  11am-6pm
New address:
1661 Tennessee Street, Studio #T-206
San Francisco, CA
Watch this Space!
Coming soon to David's website:
Quality posters, greeting cards and limited-edition printed canvases and high resolution signed
prints!
Check back with us soon for details
and a complete listing of available images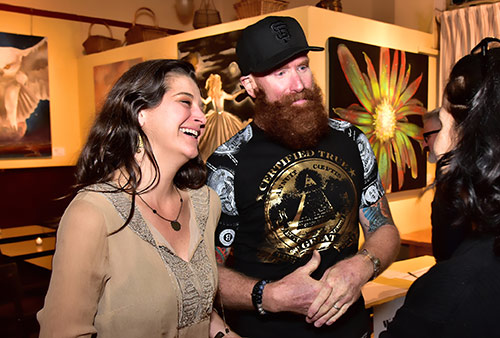 Join David's Mailing List
Get a chance to meet David at his next gallery exhibition–or just stay informed about new art releases and other events in and around the San Francisco Bay Area. If you would like to receive occasional emails from David, please fill in this form and you'll receive an email to confirm your joining our list.
Welcome aboard!
What people are saying about David Wayne Floyd
Unique sense of style, creativity and vision…
"David's work has given our life color and magic with his unique sense of style, creativity and vision. With each new creation one cannot help but feel something wondrous is about to happen."
---
-Bonnie Cohen - Lucas Valley, California

2018-07-11T22:07:14+00:00
-Bonnie Cohen - Lucas Valley, California

"David's work has given our life color and magic with his unique sense of style, creativity and vision. With each new creation one cannot help but feel something wondrous is about to happen."
https://davidwfloydart.com/testimonials/vision/
Explore your inner fantasies…
"Davids limitless imagination, energy, creativity and enthusiasm are irresistibly infectious. He leads you to explore your inner fantasies and then actually manifests them for you."
---
Linda Brekke - Gualala, California
2018-07-11T22:21:13+00:00
Linda Brekke - Gualala, California
"Davids limitless imagination, energy, creativity and enthusiasm are irresistibly infectious. He leads you to explore your inner fantasies and then actually manifests them for you."
https://davidwfloydart.com/testimonials/fantasies/
His use of color is astounding…
"David is the most gifted and imaginative person I have ever met. His use of color is astounding!
His choices are unerring."
---
Sandy Scott - Point Arena, California
2018-07-11T22:23:06+00:00
Sandy Scott - Point Arena, California
"David is the most gifted and imaginative person I have ever met. His use of color is astounding! His choices are unerring."
https://davidwfloydart.com/testimonials/color/
Transforms your world into a magical retreat…
"David's talent transforms your world into a magical retreat. His beautiful use of color fills you with comfort warmth and beauty. The most common reaction from friends is WOW! And that pretty much sums up how we feel about Davids unique vision…WOW!"
---
Lori and Brent Novick -  Woodacre. California
2018-08-10T22:10:44+00:00
Lori and Brent Novick -  Woodacre. California
"David's talent transforms your world into a magical retreat. His beautiful use of color fills you with comfort warmth and beauty. The most common reaction from friends is WOW! And that pretty much sums up how we feel about Davids unique vision…WOW!"
https://davidwfloydart.com/testimonials/transforms/